We are thrilled to announce that Major League Gaming (MLG), the largest professional video game league in the world and largest provider of cross platform online video game competition, has chosen Brightcove to support the launch of its new video portal, MLG.tv. The new MLG.tv features highly customized on-demand, live and mobile video experiences, user-generated content (UGC) initiatives, as well as new monetization opportunities and sponsored video experiences, all running on the Brightcove platform.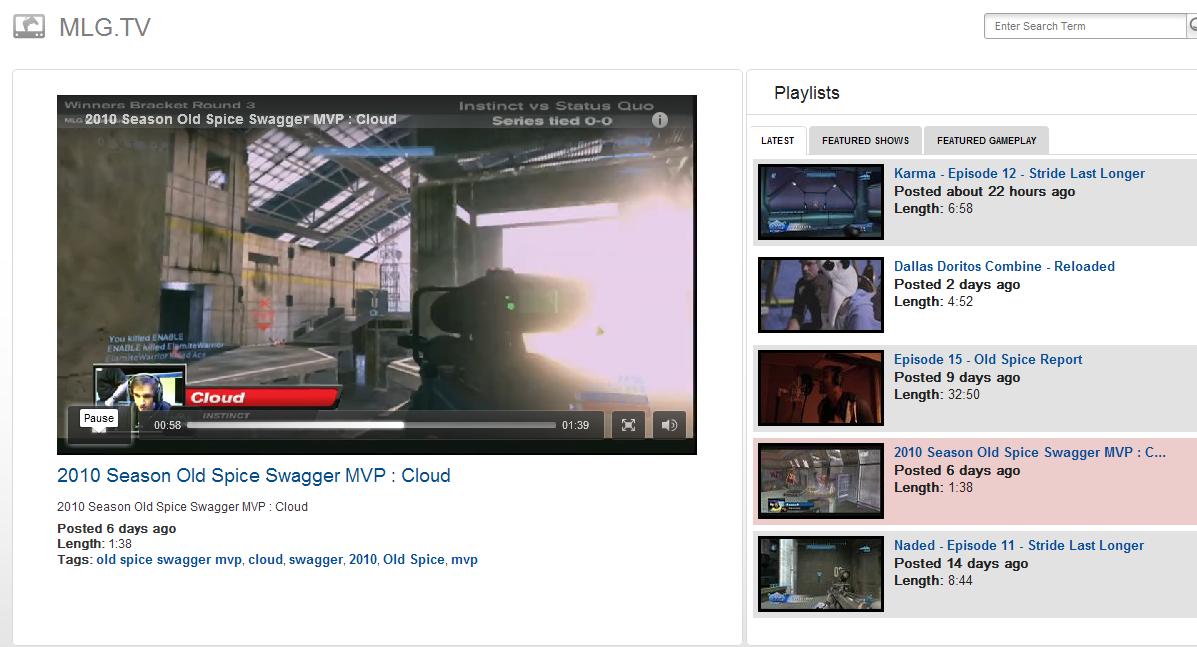 As Ben Balbona, director of MLG.tv, points out in the press release, gamers have high standards when it comes to online video. MLG represents the best professional gamers in the world, and now with the Brightcove platform the organization enables their online gaming community to easily navigate tens of thousands of hours of exciting video footage from MLG ProCircuit competitions, original MLG shows, and a variety of interviews and tips from fellow gamers. Brightcove makes it easy for MLG to publish and distribute its ad-supported and UGC content, while also expanding the reach of its video content to third party sites and mobile devices.

Also of interest to the developer community is that MLG's David Czarnecki put together a Brightcove Ruby library that is considered to be the first for that language and is already in use for 343 applications. You can check it out at http://rubygems.org/gems/brightcove-api.

We are very excited to partner with MLG as they continue to transform the online gaming industry, and we look forward to expanding our partnership with them in the future.