A lot of our Express customers present video that caters to local niche markets. One awesome example is Thumb Magazine, a video magazine covering the people, places, organizations, and events in the Thumb of Michigan. Their ad-supported video features aim to build community by sharing positive and inspiring stories about the people and places in the neighborhood. And while the subject is locally relevant, the stories are universally touching.
Because Thumb Magazine is presenting video content in a virtual magazine, it was especially important for them to be able to support playback on tablet devices like the iPad to ensure a comfortable and high-quality viewing experience. Thumb Magazine uses Brightcove Smart Players to automatically support HTML5 playback on iPads and other mobile devices. Here's a screen shot from one of their features: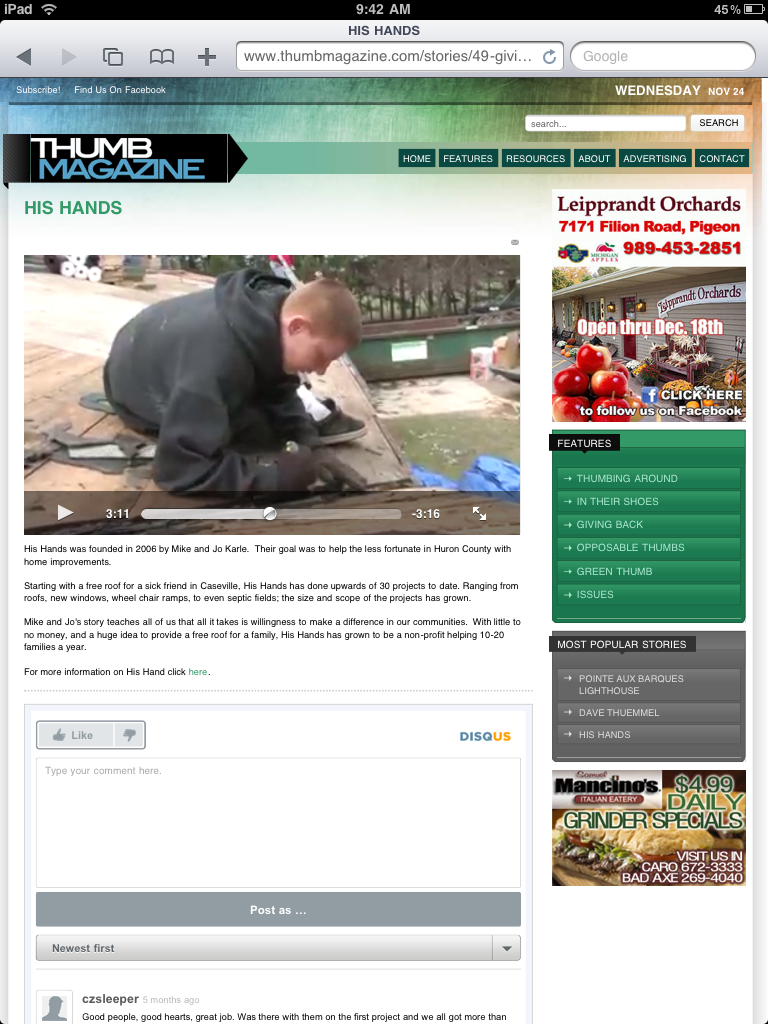 Media properties of all sizes can support playback for the latest standards in mobile devices by letting Brightcove take care of the encoding and delivery. That way, Thumb Magazine can focus on what it does best: tell stories. There are some really inspiring features in this collection, like "His Hands" shown above, which describes how one couple started giving back to the community helping the less fortunate with home improvements projects.
See Your Video on HTML5 Mobile Devices
When you activate a new Brightcove account before November 30*, you can receive an Apple iPad, iPod Touch, or Apple Gift Certificate for opening your account. That way, you can see your HTML5 compatible video live for yourself. Activate your account today and receive your new device in time for the holidays.
*Terms & Conditions apply. Please see the full rules for eligibility.