Have you ever loved something so much that you are willing to dedicate your life to making sure the world understands it? Well that is how Kyle Doyle feels about the car washing industry. Kyle is the President of Blue Sky Image Group. It's a full-service car wash marketing firm whose goal is to improve the way the world looks at professional car washing. He's also the producer of carwashTV, which delivers compelling videos about the people and ideas that are shaping the car wash industry.
As a small, niche producer Kyle needs to focus all of his energy on creating content and doesn't have time to worry about distributing his video. When selecting an online video platform, Kyle was looking for "a company that believed in the value of video and wasn't just selling an IT product". He also noticed that Brightcove "practiced what they preached and was using video effectively on their own site." It's key to his mission to be able to effectively communicate the messages of the people of the car washing industry and he knew that Brightcove would help him do this.
An exciting feature for Kyle is HTML5 support. He isn't certain how much of his audience actually watches videos from their iPhone, but those that do love it and everyone is impressed by the fact that it is an option. Being able to offer his audience a flexible platform with a range of features is crucial.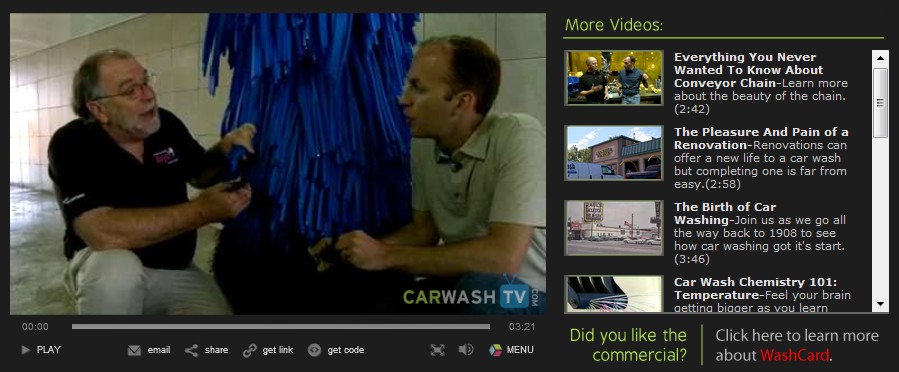 Kyle is incredibly passionate about the car washing industry and I recommend you go to his site carwashtv.com to learn more and see his great implementation. It's a fantastic example of how much customization you can do with the Express product.