talkSPORT, the UK's only national commercial sports radio station, is the newest radio broadcaster to take advantage of the Brightcove platform to ramp its online video initiatives and expand the reach of its video content to new platforms and devices.

Since its launch more than 10 years ago, talkSPORT has continued to grow its audience to more than 2.5 million weekly listeners while also acquiring key sporting rights like live commentary of the FIFA World Cup and the FA Premier League.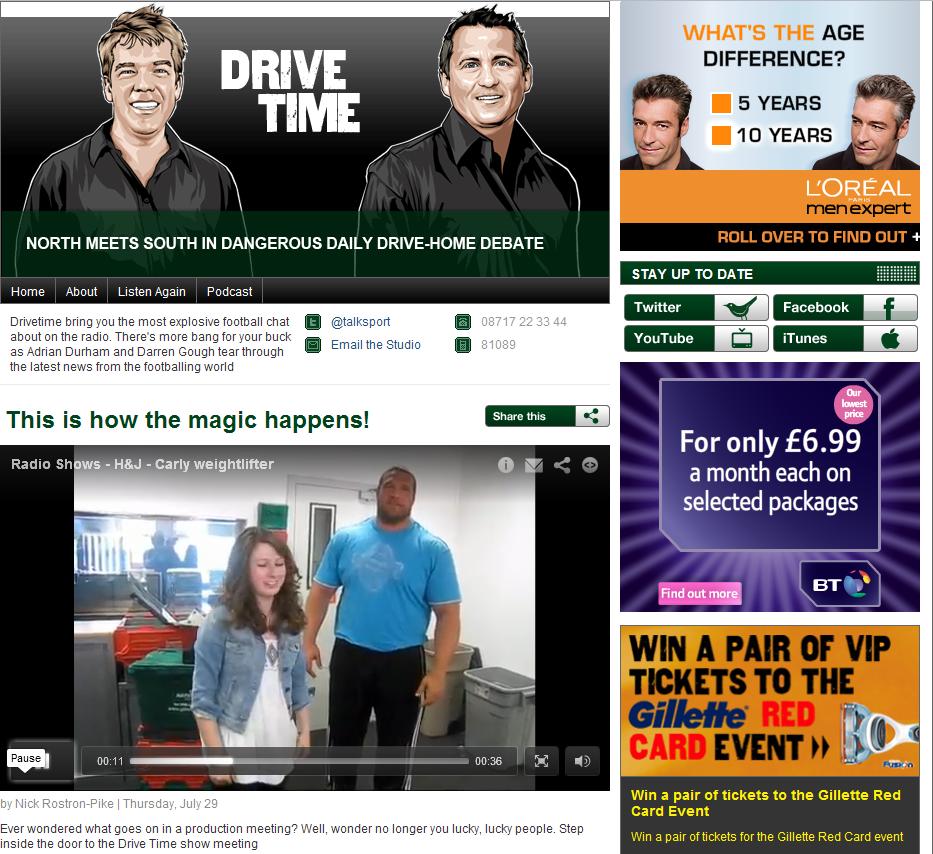 Recently, talkSPORT chose the Brightcove platform to support a host of new video offerings for its main Web property, http://www.talksport.co.uk. Since partnering with Brightcove, talkSPORT has quickly ramped its video initiatives to include hundreds of videos throughout the site, including on the station's 15 radio show webpages. The organization's range of video content is a highly effective complement to its on-air broadcasts and is essential in building talkSPORT's online audience.

Brightcove makes it easy for talkSPORT to deliver a high quality, interactive user experience to sports fans throughout the UK. Visitors can easily share content with social networks, email videos to friends or post videos to other blogs and third party sites. Brightcove's range of advertising capabilities and easy integration with ad networks and servers also makes it possible for talkSPORT to monetize its video content effectively.
Brightcove will also enable talkSPORT to expand its video initiatives to mobile devices and platforms in the future, which will most definitely be well received by sports-crazed smartphone and iPad users.