Minnesota Public Radio (MPR) is one of the nation's premier public radio organizations, operating a regional network of 39 stations that cover Minnesota and parts of Wisconsin, the Dakotas, Michigan, Iowa and Idaho. The organization serves more than 900,000 listeners each week, giving it the largest audience of any regional public radio network in the country.

Like many radio organizations, MPR has also invested heavily in the network's online presence at http://minnesota.publicradio.org/ to give listeners more ways to interact with MPR and its stations. This includes a robust news portal, MPR NewsQ, as well as sites for The Current and its classical station.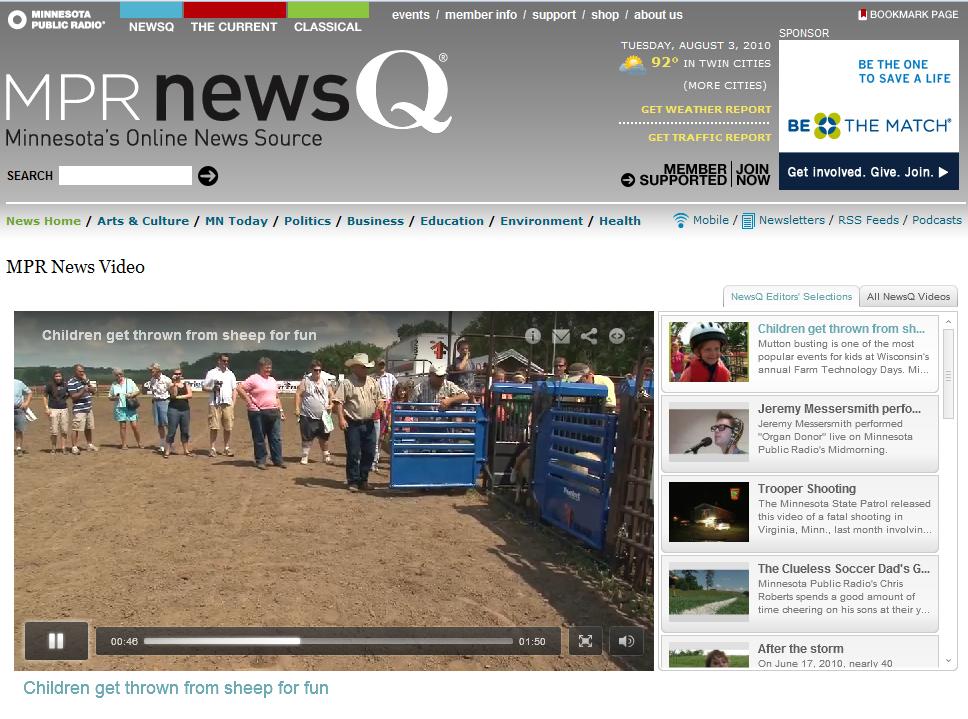 To meet the fast-growing interest in its online presence, MPR recently introduced a host of new features, including a variety of online video content powered by the Brightcove platform. With Brightcove, video has become a major element of the NewsQ portal and provides an engaging, interactive experience to complement print stories on the site. For music fans, The Current site features a robust library of exclusive video footage from recent performances at the station and at popular live shows like Rock The Garden 2010.

Brightcove's advanced social sharing features enable MPR to extend the reach of its video content to popular sites like Facebook and Twitter, while also introducing new distribution opportunities to third party blogs and communities.

Since rolling out the Brightcove platform earlier this year, MPR has seen its video traffic increase substantially. The organization believes this trend will continue into the future as they introduce more video content and features. The same holds true for many other radio organizations, as our quarterly research report with TubeMogul for Q1 found that radio broadcasters have had eight consecutive quarters of video stream growth over the past two years.

We can't wait to see what MPR has in store for the rest of the year!