As iPad adoption spreads around the world, many Brightcove customers are taking advantage of our mobile solutions to roll out iPad apps and ensure their video websites are iPad-compatible.

Recently, Vanguardia Newspaper in Mexico launched the first Spanish language iPad application belonging to a media organization. The free app allows users to navigate and browse the newspaper's opinion pages and political cartoons, as well as breaking news content and stories from the print edition.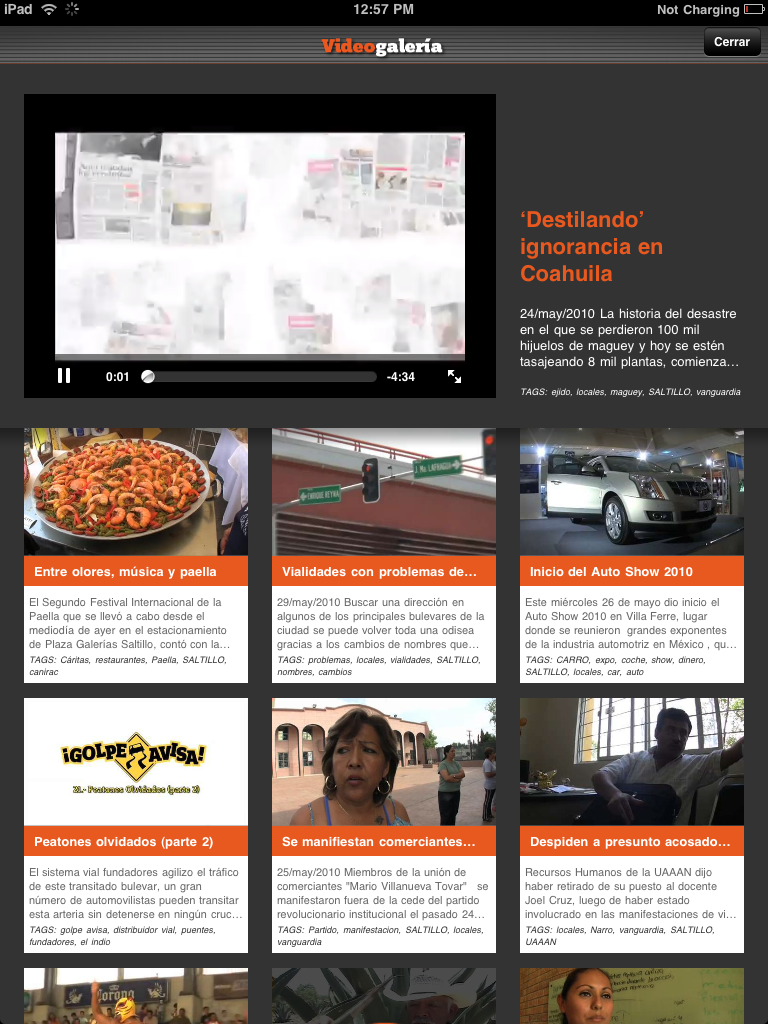 Vanguardia, based in Saltillo, Coahuila, leveraged the Brightcove App SDK for iOS to ensure all of the video content in the new app would be accessible on the iPad. As a result, Vanguardia readers are able to keep up to date on the latest news and videos from the newspaper without sacrificing the quality and experience they have become accustomed to on the Web.

In addition to Vanguardia Newsaper, Brightcove customers including SPIN Media, Time Inc. and The New York Times are also taking advantage of Brightcove's mobile solutions to ensure their video content is available on the iPad and other Apple devices. Other customers like The Football Association and Warehouse have also recently rolled out iPhone apps using the Brightcove platform.

We'll have plenty more great examples of innovative new mobile video initiatives from our customers in the coming weeks, so stay tuned!