VideoClix is a Brightcove Technology Partner that provides hotspotting functionality inside a Brightcove player. By editing the available information behind the scenes, an interactive layer is added to the video, holding valuable information and instigating calls-to-action, such as putting an item in your shopping cart, signing up for an advertised service or downloading a related whitepaper.

Here are a few screen shots from a hotspotting demo created by VideoClix: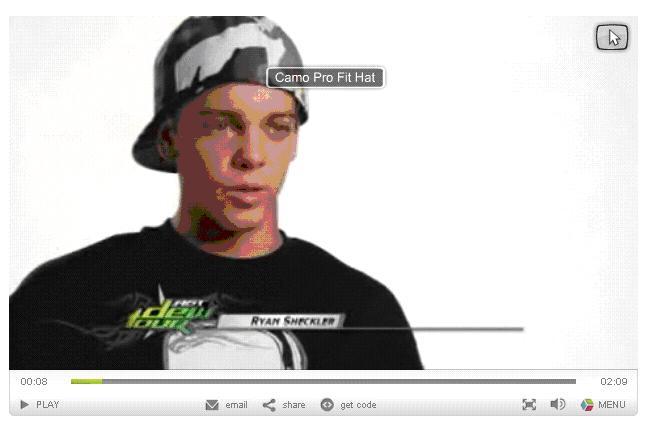 As you mouse over this video, you'll find individually labeled items, like the Camo Pro Fit Hat.. All of the different items can be seen at once in an index, by clicking on the arrow icon in the upper right hand corner of the video.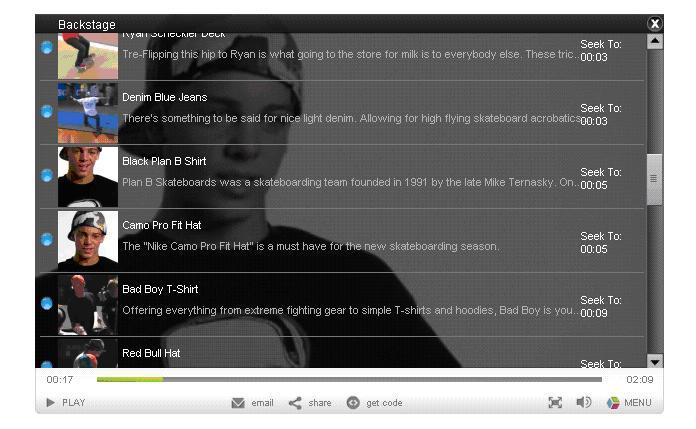 Clicking on the item triggers a pop-up box with more information. In this case, there's full information about the product brand and name, as well as opportunities to share the product via Facebook or Twitter.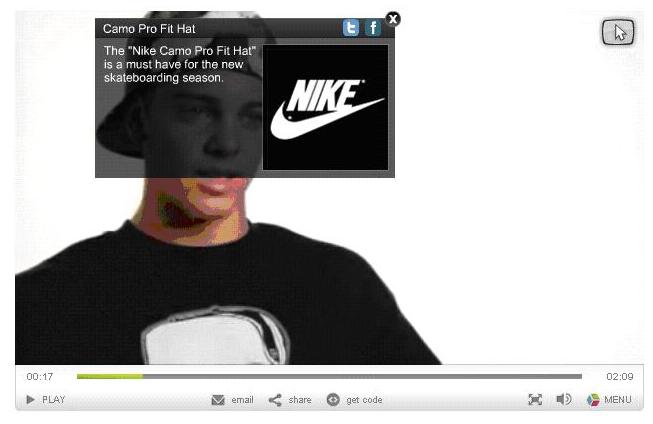 Adding a layer of clickability to existing video is an easy way to generate user engagement, increase time on the site, bring new life to a stale video and, ideally, convert your viewing audience into consumers of your product.