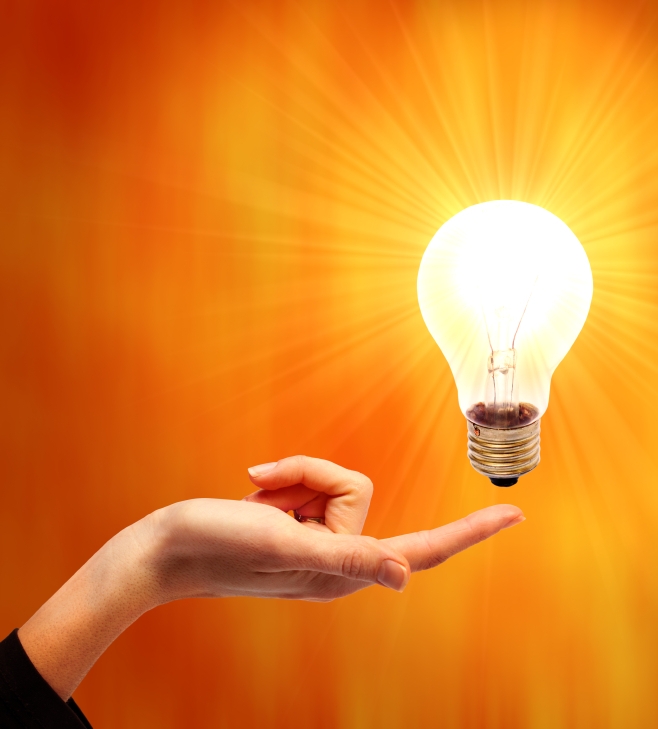 The large amount of interest and enthusiasm for online video by marketers is something that is exciting to see. We had nearly 300 people turn out for our webinar last Thursday on The Value of Online Video: Winning Strategies for B2B Marketers. I presented the event with Linda Crowe, the former Group Manager, Media and Production at Sun Microsystems (Sun was acquired by Oracle in 2009 and Linda left the company as part of the acquisition). Sun is a rich case study for marketers, and Linda enthralled the audience with her real life experience in using online video to drive brand awareness, as well as convert and retain customers.
Unfortunately, we ran out of time to field questions, so Linda and I thought we'd answer some of them for you here. We'll be making the recording and slides to the webinar available shortly (check back on this blog or connect with us on Facebook where we'll publish it when available).
What metrics you use to measure the success of online video campaigns for brand awareness purposes?
[Gary]: The metrics you use will depend upon your goals, but in general good ones to focus in on who is watching (is it resonating with your right demographics?), what are they watching (what content is resonating the most?), how engaged are they (are they hanging around for the whole video? Or are they dropping off at a certain point?), and where are they coming from (what city, state, country, etc. are they coming from?). Other interesting metrics to look at are how many times the video has been shared, embedded, or linked to-- all good indicators that it's gaining a high level of reach for your brand. Brightcove provides analytics capabilities that gives you this information.
[Linda]: All those are good measures of video success. I'd also say that call-to-action conversions are a good measure for brand awareness, particularly if your call-to-action is to encourage audiences to get more content -- whether that content is presented in traditional web pages, more videos, interactive content, etc.
Are you seeing marketers using mobile video?
[Gary]: Yes, quite a bit. Marketers are optimizing for both the mobile web and for mobile apps. Mobile has seen explosive growth and according to a Morgan Stanley report from 2009, more users will likely connect to the Internet via mobile devices than desktop PCs within five years. Marketers can't afford not to think about mobile and need to make it an integral part of a video strategy. It's important that marketers plan to support mobile delivery on both HTML5 and Flash 10.1 supported devices so that video can be served across devices and platforms. Also, marketers don't have to sink a lot of dollars into developing mobile apps-- mobile Software Development Kits greatly lessen the cost and speed up the time to market. Learn more about how Brightcove can help marketers plan for mobile video.
[Linda]: As a marketer, it's important to make your content as accessible as possible for your audiences. Mobile apps help accomplish that. At Sun, we developed a mobile app for Channel Sun that not only allowed audiences to view videos while connected, but also allowed download of public content for disconnected viewing.
How you optimize viral video campaigns-- any tips?
[Linda]: Whether a video is 'viral' worthy is determined by the audience who views and shares it, not by the people who produce it. The goal with producing any video should be to produce great creative content that resonates with your audience. Whether the video goes viral could be a possible outcome, but isn't a goal that you alone can achieve. A great example of this is Coke's 'The Happiness Machine' video.
I think that the big fallacy of 'viral' is that you need millions of views. But really, the determining factor is audience penetration. Sure, if you're trying to reach an audience of millions, then you want to get as many views as possible. On the other hand, if your audience is small, but a high percentage of them have viewed your video, then you've achieved marketing success.
[Gary]: I kind of dislike the word viral (yes, okay, I did use it the presentation, but that was for clarity sake) and like to think of social video instead. Video is a social medium not just in terms of content, but also in the fact that people love to share great content. So, if you've got great content that will connect with people's emotions-- especially humour-- then you're off to a good start. Distributing it to as many channels as possible (TubeMogul is great for this), enabling social sharing on the player, having clear calls to action (back to your website where you will prompt the viewer to take action to convert), are all good things to consider. Also, make sure you measure how you're doing with the video.
Can't you completely control the user experience by writing your own video player that runs off of the YouTube or Brightcove API?
[Gary]: Yes, you can optimize the user experience, and therefore, increase the level of user engagement, by customizing your player. Brightcove offers different ways to do this: 1) with simple out-of-the box player templates you can choose from, 2) a simple markup language (Brightcove Experience Markup Language or BEML) that let's non-programmers make player customizations without having to go to the APIs, and 3) Player APIs that allow for full custom player development with additional features and functionality. We also have full APIs for custom development on top of our player.
If I want to bring more impressions on my site, more page views to my site, can I accomplish that by posting the video on YouTube?
[Linda]: At Sun, YouTube was just one part of our syndication strategy, and we tracked referring pages for videos and calls-to-action. We found that the most traffic came from sites where our audiences spent a lot of time. For Sun, that wasn't YouTube, but technical blogs, community sites, partner pages, etc. Posting your content on YouTube CAN be an effective part of your strategy. But for most companies, it probably shouldn't be the the only outlet for your content.
[Gary]: As we discussed in the webinar, you can bring more page views and impressions to your site from YouTube as long as you've optimized your YouTube video (including your channel) to drive the traffic back to your site. Once on your site, you should use video to convert those prospects to customers. You also want to make sure your target audience spends time on YouTube to ensure the right type of traffic comes to your site. If your target audience doesn't spend time on YouTube, then posting videos on YouTube will do little to drive quality traffic to your site.
How closely are brand image and video quality linked?
[Gary]: Brand image and video quality are closely and inextractably linked. If you've got a poor quality video (i.e. pixelation, "painting" or choppiness, etc.), then viewers won't bother watching it and worse, they'll think of your brand as low quality as well. If you seek a lower production value "feel" to the video (for example to instill more authenticity) that is in line with your branding, you should still seek to maintain a high level of video quality. Lower production value "feel" and video quality are different things. You should not sacrifice video quality. Brightcove makes it easy for marketer's to ensure high quality video.
[Linda]: I think it depends on your content. If it's an awareness piece in which you rely heavily on brand elements, then yes, quality of the video will impact the impression of your brand. For content that is community driven, or user generated, some compromises in production quality can actually lend you some credibility. For example, some of the content contributed by Sun employees to 'Channel You' didn't have great production quality, but because it was authentic and clearly not a 'slick' corporate production, our audiences loved it -- and the metrics proved that. (Of course, you should make sure that your production quality doesn't interfere with viewability -- sound problems, poor visuals, etc. will have a negative impact on your brand.
How much online video created by B2B companies are you seeing that is professionally produced (such as in the consumer examples you showed) vs. user-generated/by an in-house team?
[Linda]: The content on Channel Sun was probably about 40% employee created and 60% corporate produced. But, I think Sun was unique: in my experience, we used video and multimedia more extensively than most non-media companies; executive management not only supported the use of multimedia and video for communications, but used it themselves for internal communications; and there was a rich social discourse policy that applied to video. Because of this, many employees contributed content to 'Channel You', and there were a handful of employees who were prolific contributors.
[Gary]: I don't have an official breakdown, but the majority of the videos used by B2B companies (such as the examples we showed) are not user-generated and are produced either in-house or by a production company.
For Higher Education, legally, you have to make video players accessible and caption the videos. What do you recommend and how can this be done inexpensively?
[Linda]: At Sun we used captioning in the player to translate videos to other languages for global audiences. It was a relatively easy and automated way to do this, and was surprisingly affordable, especially compared to other translation capabilities that I've used.
[Gary]: I'd recommend using closed captioning in the player, which is available with an online video platform, such as Brightcove.
How do search engines find video? How do we optimize our video for search engines?
[Gary]: We could spend a lot of time on this question, but the most important elements of video SEO are: optimizing your metadata, publishing relevant content in conjunction with your video, driving inbound links to your video, having a sitemap and actively submitting to MRSS feeds, exposing your metadata outside of Flash or Javascript, ensuring your site architecture is optimized, and making a text transcript available for the video. Download the Brightcove SEO Playbook whitepaper for more details and specific recommendations.
Feel free to leave a comment with any additional questions (or insight you may have on the questions asked).

Follow Brightcove on Twitter and connect with Brightcove on Facebook.