Today we are publishing a new white paper entitled "V-Commerce: The Rise of Internet Video" co-authored with Adjust Your Set, the London-based Brightcove Alliance partner behind the pioneering application of online video by leading online retailers including Marks & Spencer, Thomas Pink, and others. The paper is sure to become an instant classic, and if you are in any way involved in online retail, you should definitely download your copy here.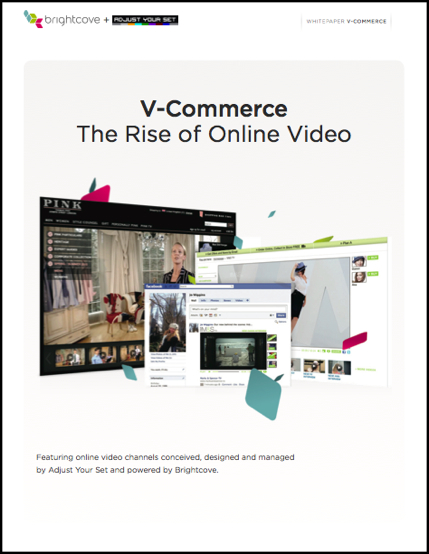 This is not a fluffy brochure masquerading as a white paper. The paper is full of substantive advice, new benchmarking metrics, and real world examples and case studies that directly address both the "Why" and "How" of online video in an online retail context. You'll find a powerful framework for mapping your video content strategy to specific stages of the buying funnel, including proven, actionable advice for how to cost-effectively produce video that works. You will also find details on creating Intelligent Content that is more than eye candy -- content that reaches out and grabs visitors at the moment when they are most engaged.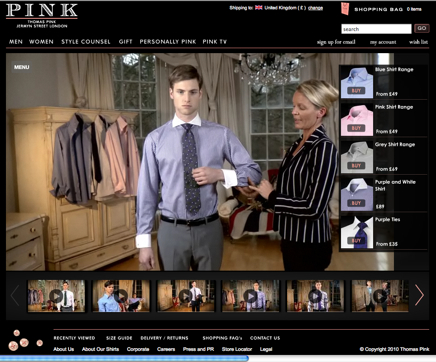 We have seen rapidly growing interest in online video from pioneering online retailers over the past year. These industry leaders are highly motivated to find new ways of growing traffic, stimulating engagement, increasing site dwell time, converting more visitors, increasing basket size, reducing returns, and cultivating repeat purchases. A well executed video strategy can improve performance in all of these areas, and you will hear more from us on this theme throughout the the rest of this year and beyond.
If you haven't done so already, grab a copy of the white paper here. If you are an online retailer or prospective partner and would like to hear more about how to get started with video in e-commerce, just drop us a note here. And of course, thoughtful feedback or suggestions on the white paper content is welcome via the comments section on this post.