Got Search!

We are very excited to announce enhancements to the search capabilities of Support.brightcove.com. We listened to customers who said there was a lot of good info out there, they just couldn't find it. So we made some changes, implemented a new application and made sure we are surfacing more of that useful information you might be looking for!

Now when you search on support.brightcove.com, your results page will display all available documentation and references, including: online documentation, Community Forums and Blog Posts, developer articles, and for the first time...developer references/code.

The new search also provides an easy way for you to choose to filter the type of resources you want to see in your results ... either from the Support site, Community pages, Developer Center, Corporate Site or ALL resources (see example below).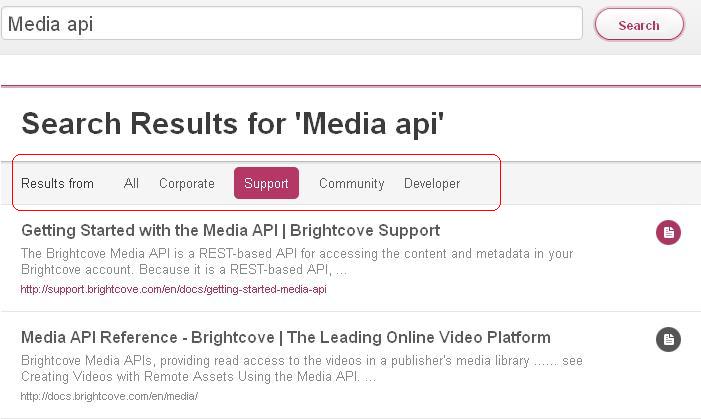 Try it out! If you search on "media api", you will now see results from Support, docs.brightcove.com, and Forum posts all within the first several results. Click on the 'Community' filter, and you will see the top results specifically from Forum and blog posts.

We'd love you to take a test drive and check it out. We'd also be interested in your feedback so we can continue to make improvements. Just add a comment below or email community_manager@brightcove.com with your comments.

Enjoy the searching surfing!