The Brightcove Product Team is pleased to announce the release of Brightcove 4.1.2. See highlights from the release below or check out the complete product release notes.
The Brightcove 4.1.2 release has new features for everyone - whether you are looking for the latest innovations in advertising standards, fine-grained control over your video rendition quality, or the ability to make your existing videos mobile-ready.
Video Quality: Within your control
Are you a video quality control freak? Do you want to tweak all your video rendition settings to be just right for your website mission, at your leisure? Look no further than the new transcode settings feature in the Brightcove Studio. Admins in Pro and Enterprise accounts now have fine-grained control over every last video quality setting for each rendition generated when you upload a video file to Brightcove. Learn more.

Leadership in Advertising Standards Adoption: VPAID Support
Brightcove is also excited to be the first online video platform to announce their complete support for the VPAID ad standard. The VPAID standard ensures that your interactive ads can be built once and played back in any video player that supports the standard. Learn more about how you can leverage the power of VPAID and VAST standards.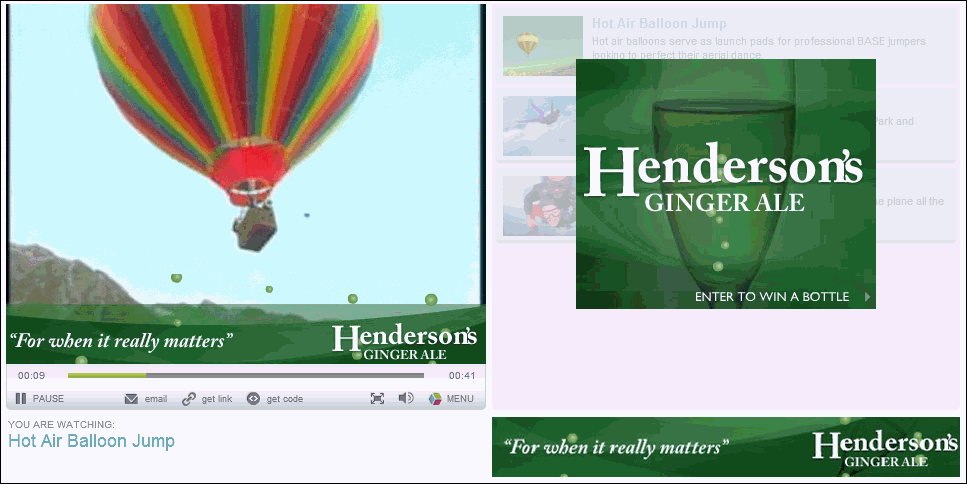 Re-encode your Video Library : Be on the hottest devices, Get better video quality
Want higher quality renditions of existing video on your website for full-screen playback experiences? Want to deliver video to the iPad using HTML5 but your existing content is in FLV format (here's a great post if you want to geek out on video format stuff)? It can take a lot of time and energy to re-encode your video library to keep pace with all the new devices and technology improvements. Bummer - until now. With the Brightcove 4.1.2 release, you can use our FTP batch upload tools to re-encode your existing video files to new renditions or formats that align with your video strategy. Learn more.
Check out the complete Brightcove 4.1.2 product release notes for more information.
-- The Brightcove Product Team