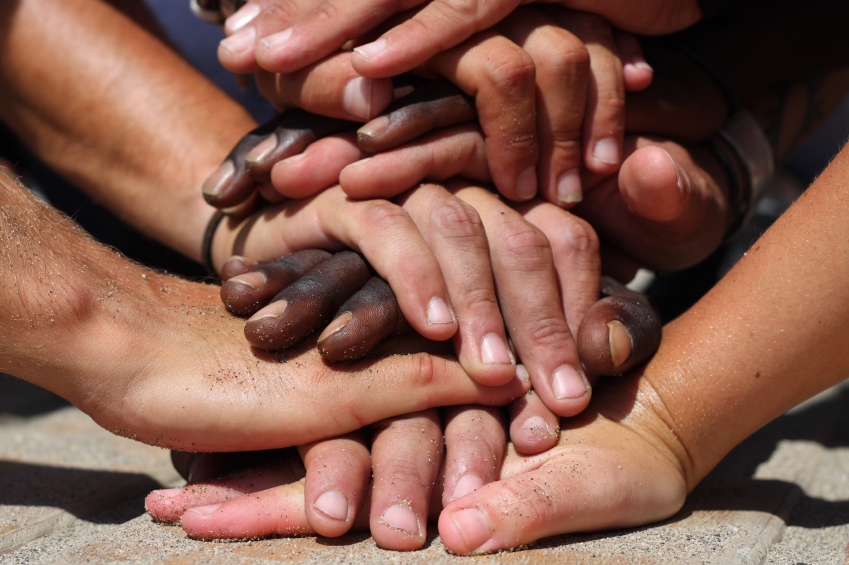 Building an audience and transforming that audience into a passionate community around what your organization does (whether it be selling products or driving change in the developing world) is like the holy grail for marketers-- a grassroots and authentic way for your message to spread without having to spend millions of dollars in marketing campaigns. However, it is a lot of work get to that point. One of the most difficult things to do is to create engagement around your content or among members of the community. It's especially difficult when you're members aren't inclined to spend a lot of time in the community—you need to grab their attention and of course, share information that is relevant and meaningful.
The Center for Integration of Medicine and Innovative Technology (CIMIT), is a great example of an organization effectively using expressive media—in particular podcasting and video—to more effectively engage their audience and build community. CIMIT's mission is to find, fund and facilitate collaboration among individuals an organizations seeking to improve patient care. They run two community sites—CIMIT.org, an online community whose members comprise of clinicians, including clinicians looking for funding, and the CIMIT Blog, whose audience is physicians, clinicians and students. Both sites are managed by Mike Young, Manager of Social Media Medicine and his team.
Mike has made the use of video integral to the experience within the communities, and has seen the effort pay off. When they first launched the CIMIT blog, they had about 250 subscribers; after they added video to the blog, they saw a giant jump to over 8000 subscribers—a 3,200% increase. Video has also had a material impact on the engagement level of visitors to CIMIT.org, with over 50% of the visitors to the site viewing content that contained video, with content on the site containing video being viewed more frequently than content that did not contain video. CIMIT achieved these results by integrating video and other expressive media into the core of how they build great content for the community and making . Some of the ways in which CIMIT achieved these results to build more effective community among their members can be applied to our own role as marketers. Specifically, some of the ways marketers can more effectively build community using video are to:
Breakdown silos- Often times silos are built up within the various parts of organizations or disciplines of a field.

In world of medicine, this can result in radiology not talking to global health, who may not be talking to cardiology.

CIMIT's mission is to breakdown these silos so that clinicians can connect and network with one another to solve problems and innovate in the field of healthcare and medicine.

Mike and his team do this by using expressive media—especially video—to encourage members to become "real" and express who they are and what their ideas are.

When members tell their story using video, other members are more likely to watch the content and participate in the community, helping to break down silos.
Grease the wheels of conversation- Make it easy for community members to contribute to the conversation. One of the challenges faced by CIMIT is getting clinicians to create content.

Physicians in particular, tend to be extremely busy and have little time to think about contributing to the community.

They also are a bit fearful that something they contribute will break a regulatory rule, which is a risk they prefer not to take.

CIMIT helps to overcome this by conducting interviews with the physicians and makes sure they are closely tied to the editing process.

By taking a first pass at the content for the physicians (thus saving time) and involving them in the editing process, CMIT is able to grease the wheels of conversation in the community.

Mix up the media- Use the media that community members feel most comfortable with. Some people are most natural using video, while others prefer podcasting, text, or a combination thereof. In addition to using video, CIMIT uses podcasting with their members. They keep it simple by using the same technology for managing and publishing the video and audio-- in their case, Brightcove. When podcasting with Brightcove, they use an image in the player, and allow the audio to playback. This allows CIMIT to match the media that makes sense to members as well as mix up the type of content used in their community.
Have a plan for growth- Video and other expressive media often start off as another content type within the community, often times managed within the community platform being used, whether it be a blogging platform, a content management system or other platform. However, as the needs of the community grow in parallel with the number of videos being created, the need for a more sophisticated way of managing video assets grows. Organizations thus need to have a plan for growth as their video needs in the community grow. In the case of CIMIT, they reached this point quickly as video became a more integral part of the community. By investing in an Online Video Platform (namely, Brightcove), CIMIT was able to gain greater sophistication in how they worked with video, as well as an ability to save on time and money. For example, the ability for CIMIT to upload video to Brightcove and have multiple renditions of the file optimized for playback in different environments, saved CIMIT about 20 hours a week in processing time (if they had to create the renditions themselves). CIMIT also gained an easy way to create a mobile app for the community, leveraging the capabilities Brightcove provided out of the box-- something that would have taken CIMIT months of development time if they had chosen to do it on their own.

Extend your reach- Aside from creating engaging content and interaction among members, a critical component of sustaining a community over the long term is acquiring new members. New members can be found through a variety of different ways, all of which require extending the reach of the community. CIMIT has successfully used social media-- in particular Twitter and Facebook-- to extend their reach and attract new members. Distributing video through these channels has proven effective-- CIMIT sends out video to Twitter and Facebook, which not only help to engage audiences on those platforms, but also drive traffic back to CIMIT.org and the CIMIT blog, thus increasing the number of people who will possibly become members of the community.
If you're a clinician, a person passionate about medically-related issues or someone interested in understanding how expressive media can be used effectively within a community, check out CIMIT.org and the CIMIT blog.