One of the best parts of my job is the opportunity to speak with organizations using expressive media-- particularly video, as a core, strategic part of their business. I'm fortunate because we have such a diverse group of passionate customers at Brightcove, many of which are entpreneurial start-ups, small companies or larger companies doing smaller projects involving expressive media. (Many just joining Brightcove with the launch of Brightcove Express). I thought I'd take the opportunity to share some of their experiences and the lessons they offer for expressive marketers in a series of blog posts.
One of these companies is telegraph21 (@telegraph21), who is a brand new company that has put video at the center of building their business.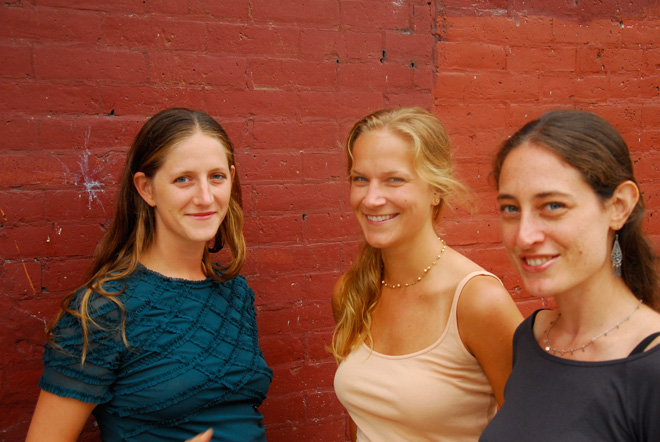 I had the chance to speak to Lauren Kesner O'Brien, Founder and Executive Media Producer for telegraph21, a video magazine featuring the best documentary films and videos from around the world. Lauren, and her co-founder Steffie Kinglake, lead a staff of passionate artists, web designers, journalists, and other creative professionals focused on finding documentaries and films in the far corners of the globe and sharing them with their audience. Their goal is simple: To ferret out the best videos from Argentina to Kenya, and connect ordinary people with often hard-to-find, unique stories captured on video. In doing so, they give flimmakers a venue to promote their work, and give an audience an ability to find non-fiction programming and art videos.
They publish new videos every Monday, Wednesday and Friday and have already created a library of over 40 video assets, all of which are accessible on their site. They just launched their site in January 2010 and have seen steady growth in that short amount of time-- having already blossomed to about 10,000 unique visitors per month. telegraph21 has ambitious plans to continue to grow their business, with video at the forefront in doing so.
telegraph21 offers many key lessons from their early success, but the most important ones that apply to other businesses looking to make video an integral part of their business include:
Establish your brand with your target audience and build your business model on top of that- telegraph21 spent a lot of time thinking about a model for their business, and knew the most important thing they needed to do was to establish credibility and a following with their target audience. Once they were successful in doing so, they could then focus on building a revenue stream, which they plan on doing through video advertising, website advertising, onsite commerce, and co-marketing events with artists and film festival producers.
Find niche, "long-tail" content that you can leverage- One of the most difficult aspects of using video in your business is actually finding content. telegraph21 has been extremely effective in doing so, mainly by keeping the production of video content to a minimum and acquiring the majority of their video content. They limit their self-produced videos to interviews with filmmakers (such as an interview with the director of a documentary called Between the Folds which you can see in the "interview" section below the Brightcove player), which adds color and variety to the featured content from filmmakers. Just as important is finding content that is unique and different-- content that will resonate with their audience. A key lesson learned from telegraph21 is to find niche, "long-tail" content which they spend time identifying and then making it widely available to an audience.
Wrap "value-added" content and social functionality around your video- telegraph21 doesn't just publish their videos, but add additional content and social capabilities around the video to help drive audience engagement. They allow users to comment, rate, discuss, send stills of the videos as post cards to friends, purchase DVDs of the video, and read interviews with the artists of the video-- all of which help create a fuller view of the filmmaker, and a stronger connection with content.
Find an online video partner that is a partner in your success- For an up-start business like telegraph21 that has put video at the core of their business, finding an online video platform company that was vested in their success was key. They did not want to be burdened with having to be the technical video experts or building video functionality themselves, but rather looked to a company like Brightcove to help provide them that expertise.
Watch how telegraph21 continues to make innovative use of video to grow their business (especially if you're a fan of unique nonfiction documentaries)- tune in every Monday, Wednesday and Friday.