This month, we released Brightcove 4.0.4. Included in the release is a new cue point editor that you can access in the Advertising module.
The cue point editor lets you play back your videos, easily identify commercial breaks and place cue points. If you have commercial or natural breaks in your video content, using mid-roll cue points during video playback is a great way to monetize your video. You can set key-value pairs to be sent along with the ad request for each cue point you create. Use key-value pairs to target your ads to the content and for longer form videos, ensure a viewer receives a unique ad at each break.
While playing back the video in the cue point edit screen, you can verify that the cue point is set to fire at the right time. This ensures that your viewers have a high quality viewing experience on your site since ads are timed to trigger at the right moment.
Our largest broadcast customers use this tool to make sure viewers have a good playback experience.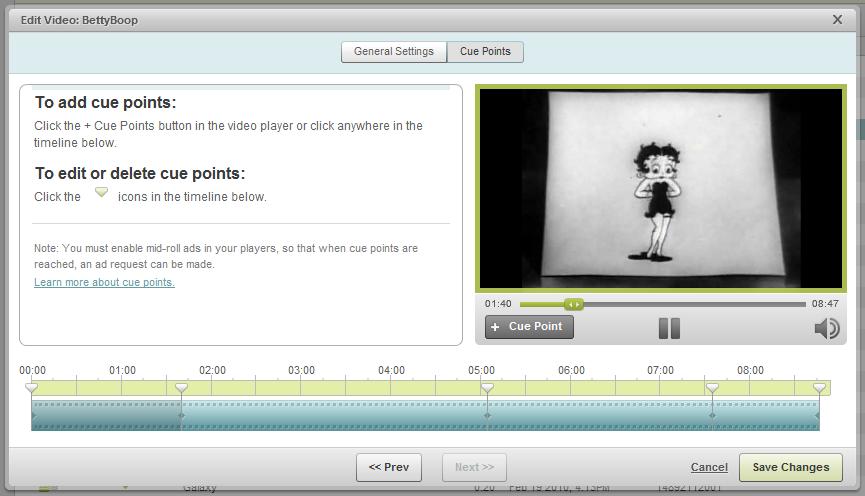 Learn more about the new cue point editor.