As video becomes more common on the web, it's increasingly important to make sure that your video is treated as a cohesive part of your website. Making a few small stylistic changes to your Brightcove player will help tie in your brand while also making your video look more professional and integrated with your site.
We recently helped one of our customers apply these ideas to their video player. Wrapsol had done a great job of integrating video into their homepage, but the video player seemed a little out of place because of its styling. With a few simple changes in the Publishing module, we were able to achieve a dramatic difference!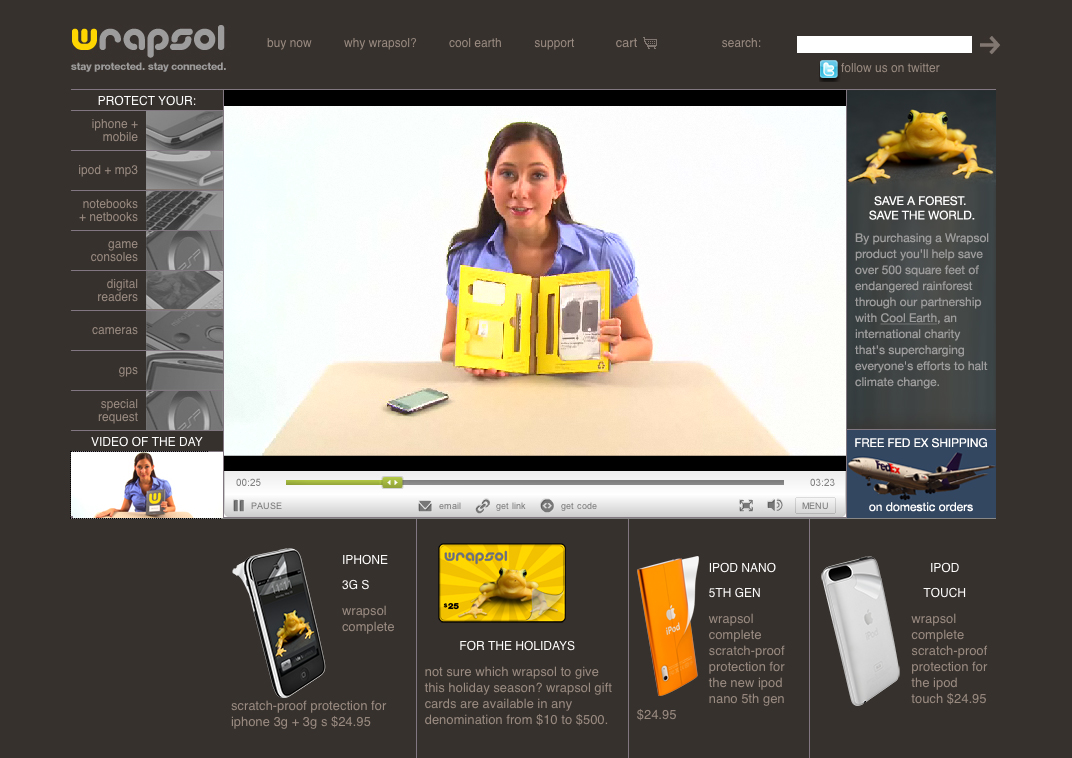 This is what Wrapsol's video player looked like before our changes.
Step 1: First we changed the theme of the player to 'Flat'. This removed all of the gradients in the player chrome and more accurately reflects the aesthetic of the Wrapsol site. We also changed the color set of the player from light to dark.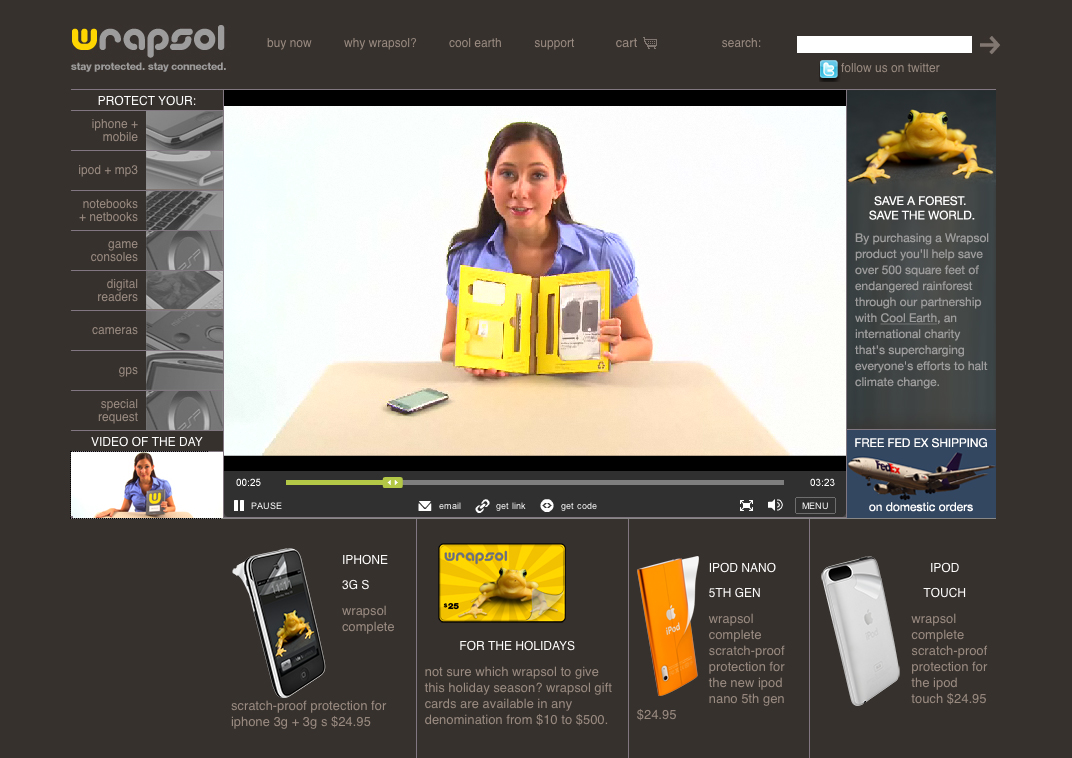 With the first changes in place, you can already see a big difference!
Step 2: Next we changed the background color for the player and player chrome so they matched the background color for the Wrapsol site.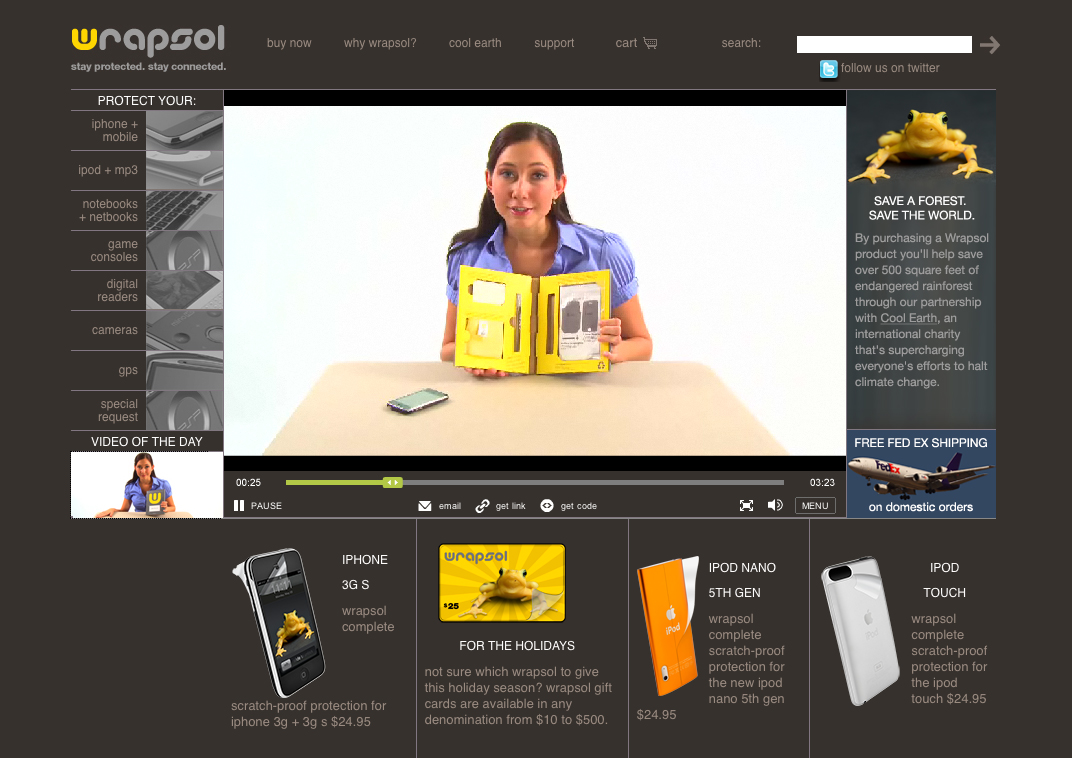 Changing the background color really makes the player look integrated!
Step 3: With steps 1 and 2 in place we were already able to significantly change the overall look and feel of the player. However, to make the player look even more integrated we used some of the colors in the Wrapsol logo to customize details of the player such as the scrubber and rollover states.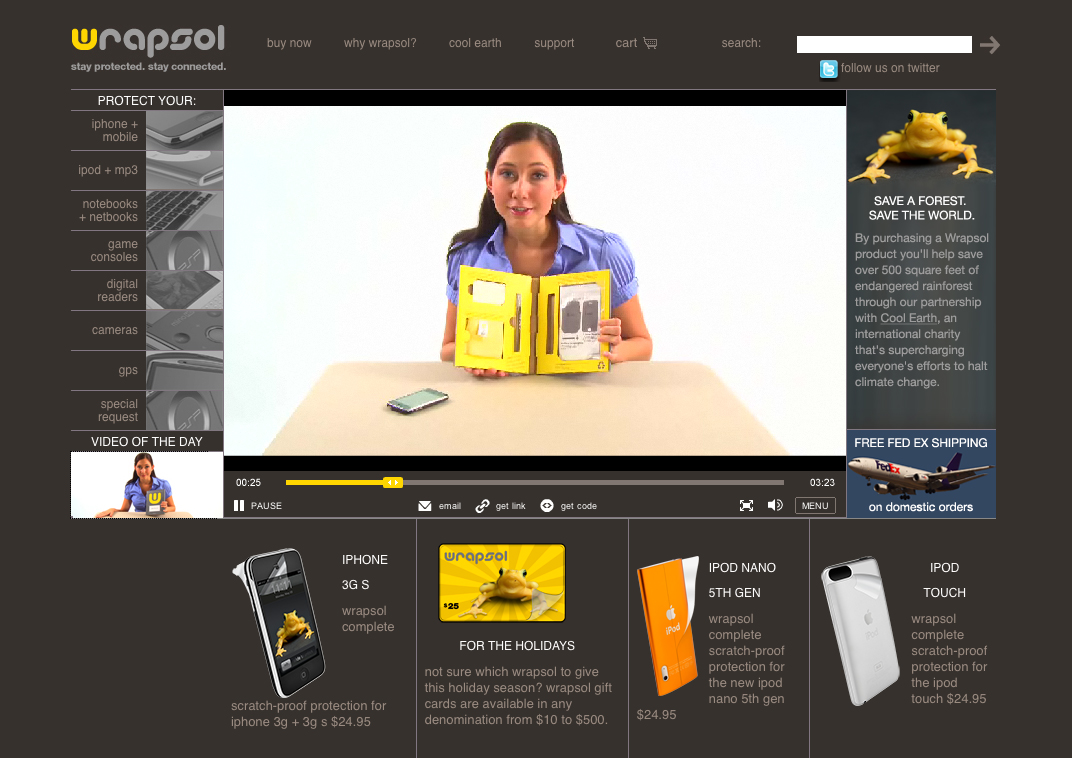 The end result. Notice how the video scrubber uses colors from the Wrapsol logo.
The result is a completely integrated player with 3 simple steps! We encourage you to get started styling and if you get stuck feel free to post any questions in our community forums.
Learn more about simple player styling in our support center.