Our friends at STV have taken full advantage of Brightcove's ability to handle high quality, dare I say, HD video with the new four-parter, Scotland Revealed. I'm a big fan of what STV has done with their video library as a whole and I'm really happy to see the team take full advantage of Brightcove's capabilities. The videos are in 720p and there will be several additional episodes coming over the next two weeks. The videos are available for 90 days, so watch them now.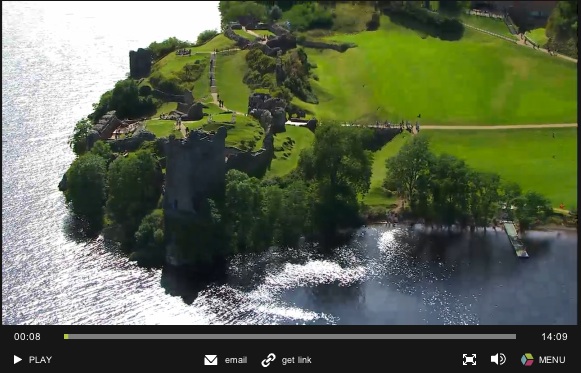 It's easy to foresee cutting the cable and when you see video like this, play around with Boxee or see Internet-driven services built directly into TVs from Samsung, LG and the like. It's a great time to be a viewer as so many new options become available, providing us with more choice and control.
My desktop display doesn't do it justice. Time to finally get that Mac Mini to leave permanently connected to the TV at home.
http://player.stv.tv/programmes/scotland-revealed-hd/2009-09-17-2101/
If they were able to capture the Loch Ness monster in HD that would be icing on the cake.