This week I have been here in Japan helping with the launch of our new fully localized product. I lived here for four years as a young adult, and it's always fun to come back and reconnect with the culture and brush up on my Japanese.
In the past decade, I think I've done at least seven different product launches in Japan. Our local Brightcove team has delivered more results with with fewer resources than any other Japanese product launch I have seen. It has been incredible to watch.
The Japan localized product and documentation look great. I've been using and demoing the Japanese product for a couple of weeks now and it is rock solid.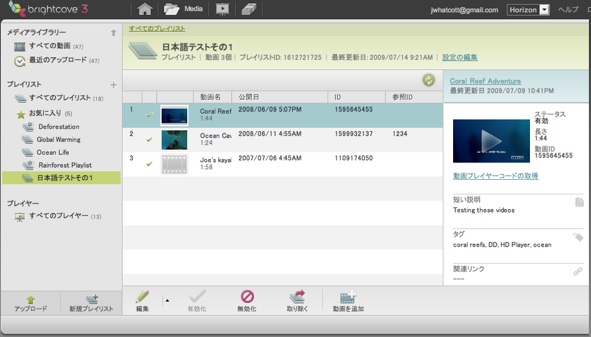 We had a packed press conference on Tuesday morning at the ultramodern Tokyo International Forum in central Tokyo. The reporters were attentive and wrote great articles. We even made it in the print editions of two of the leading business newspapers.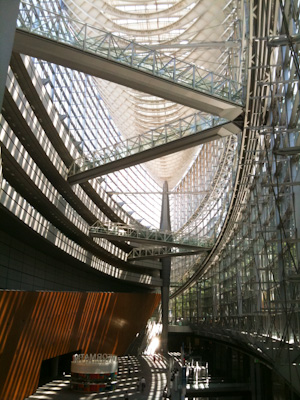 The press conference was followed by an even more packed reception at the ultra-cool Q.E.D Club in Meguro. The who's who of media and advertising in Japan were there, including many current and prospective customers and partners. It was a great time with great people, and you could feel the excitement of a new market being born.

We also had many valuable meetings this week with customers and partners where we could strategize about how to build healthy business with online video. I learned a lot, and got more and more excited as the week wore on.
The Japan market is a little behind the US and Europe in terms of online video market maturation, but the core ingredients for success are in place. Japanese homes and mobile devices are blessed with incredible bandwidth. Japan has a very visual-oriented culture that is naturally drawn to video. And the overall online audience is very large and very wealthy by world standards. The same basic patterns we've seen in the other markets are playing out here, but with a distinctive Japanese flavor.
And of course, the Brightcove business is off to a strong start with many of the top brands like Tokyo Broadcasting System, Inc., Sony Music Network Inc., Asahi Breweries Group, Shueisha Publishing Co., Ltd., and Orange Page Inc. as paying customers. Even more major brands will be announced soon. Our local team is making all the right moves to accelerate market development, including the offer of a free 30-day trial. It's incredibly exciting. 頑張りましょ!