Cooliris, the browser plug-in that advances visual navigation for the Web, desktops and mobile, recently launched integration with the Brightcove platform to allow publishers to easily deliver top quality video content through basic feeds in the Cooliris 3D interface.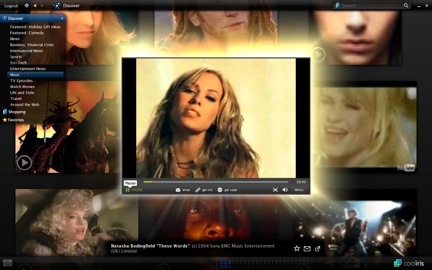 The Cooliris 3D Wall is designed to help users consume the overabundance of rich media on the Web and discover great content. We allow users to scan an expansive wall of content from popular sites like YouTube and Facebook, professional news and entertainment organizations, popular gaming sites, and users' own computers. We've also attracted a vast array of popular and premium content providers, as users can peruse Hulu for popular TV episodes, news headlines from the New York Times, or browse sports and celebrity news.
We work closely with online publishers to enable a more engaging experience for their users. Publishers have been quick to syndicate to Cooliris because of increased views of their monetized content and additional traffic to their own site. Equally important is the higher level of engagement that Cooliris provides, which helps publishers drive incremental views of their content. Ads presented in Cooliris also attain best-in-class engagement numbers, with users clicking ads 6X more often than traditional online video ads.
For more information, click here for the five-step guide of how to include your content in Cooliris.
Matt Wahl
Product Manager
BD@cooliris.com