Since launching Brightcove 3, we've been committed to continually improving our products to fit our customers' needs. We've conducted over 50 usability sessions and customer interviews since January and each one has directly influenced features and enhancements we've built, or plan to build this year. Here's an overview of our process and some information about how you can get involved:
Who?
You! Usability studies are the best way for us to get input on our products because the feedback comes directly from our customers!
What?
Our usability studies are typically focused on specific features or enhancements that are still in the design phase. Your input helps us define requirements and finalize the designs before we start development. Plus, you get a sneak peak at some of our upcoming features!
When?
We typically run one usability study a month. During that time we try to talk to a wide range of customers so we can tailor our products to best meet all of our customers' needs.
Where?
From the comfort of your own desk! We talk to customers all over the world, so our usability sessions are usually conducted remotely. However, we love to meet face-to-face, so if you are local to the Boston area we'd be more than happy to conduct a session in person!
Why?
Usability studies guide the overall priority of features and enhancements in our products. Many of the features that we've released since November have been the direct result of usability testing and customer interviews. Some examples are quick publish, favorite playlists, and the ability to swap out video files in the Media Module. We've also been working on a number of other enhancements that we plan on releasing soon, so stay tuned!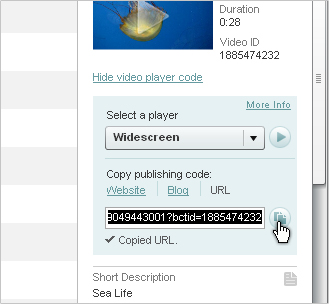 Quick publish is the fastest way to get the publishing code for a video. Thanks to feedback from usability studies we recently added the ability to get a direct link to the video!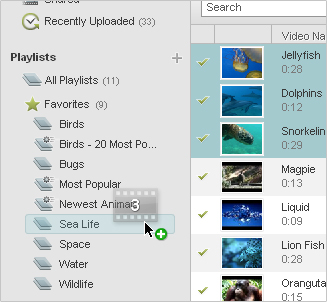 Favorites allow you to bookmark playlists that you edit often and let you drag and drop videos directly into them!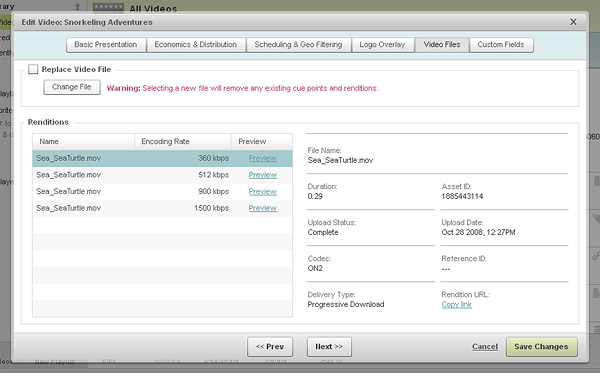 Now you can replace video files with videos already in your account, or upload a new one to use!
How?
Each session lasts about 30 minutes and is spent discussing and observing how you use the feature that we are testing. It's a quick and easy way to help shape the future of Brightcove!
If you would like to participate in an upcoming study, please send an email to usability@brightcove.com that includes your name, company, and a description of your daily Brightcove tasks.
Have an idea now? Our suggestion box is also a great way to let us know what you think at any time!
We look forward to speaking with you!
The Brightcove Usability Team