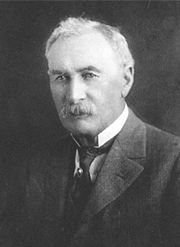 Welcome to "The Mulholland Method" a new blog covering notable releases, interesting trends and numerous tricks learned on the frontlines of Media 2.x.
This blog is jointly authored by the Brightcove Account Management team, a small team of seasoned professionals who spend their days working on the business of online media. From advising customers how to attack viral syndication to making recommendations on the best ad networks, these are the folks that know what's working (and what's not). The team will post any interesting tidbits that pop up, with a particular focus on tips for growing a fledgling brand.
What's with the name?
Building a media brand from the ground up is a little nuts. It's a BIG idea and the folks that are drawn to this business tend to be a little insane. With apologies to Lew Wasserman, no one in Hollywood has ever thought bigger (or been crazier) than William Mulholland. A self-taught engineer, Mulholland immigrated to the United States as an unskilled ditch digger and became the mad architect behind the 233-mile Los Angeles aqueduct. With limited resources - and against all odds - Mulholland brought water to the San Fernando Valley, transforming LA from an arid wasteland to the media center it is today. At a ceremony that day, Mulholland spoke his famous words about this engineering feat: "There it is. Take it."
Mulholland was a real character who thought big and had a meaningful impact on the entertainment industry. For this reason, we're appointing William Mulholland the patron saint of anyone building an online media business in 2009. The Mulholland Method.
There it is. Take it.