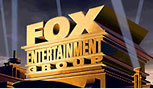 We are thrilled to announce that Brightcove and Fox Entertainment Group (FEG) have entered a company-wide agreement enabling Fox's broadcast, cable and studio programmers to use the Brightcove Internet TV service to launch ad-supported Internet video channels on their websites, as well as consumer media campaigns.
Several cable networks have already used Brightcove to launch Internet video channels, including FX, SPEED and Fox.
With Brightcove, Fox will be able to roll out new properties at their own pace and monetize their distribution through online ad sales. David Baron, vice president, Fox Digital Media, explains, "This partnership helps further Fox's commitment to delivering premium entertainment programming to consumers and engaging fans in as many ways as possible. Brightcove's tools and services enable us to quickly and easily deploy broadband video on our network Web sites while retaining control over the quality, brand experience, and monetization of our content." (See full press release).
Related articles:
Fox Locks Deal with Web TV Service - Variety
Fox Signs On with Brightcove - ClickZ
Brightcove Scores Fox Distribution Deal - MediaPost
Fox Entertainment Group joins a growing list of Brightcove customers in the broadcast and cable category, including British Sky Broadcasting (e.g., Sky Sports, Sky News), CBS Corporation, CBS News, Discovery Communications (e.g., Animal Planet, TLC, Travel, Discovery Channel), National Geographic Channel, MTV Networks, Rainbow Media (e.g., IFC, WE TV, AMC, Fuse), Disney's Buena Vista Television, TV Guide Broadband. We are excited to see this broad adoption of our Internet TV service and look forward to continuing our leadership with exciting new innovations and opportunities for media organizations to grow their Internet video businesses.