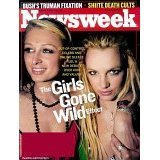 We are thrilled to announce that Washingtonpost.Newsweek Interactive (WPNI) has teamed up with Brightcove to launch ad-supported Internet video channels across its online news sites, which include washingtonpost.com, Newsweek.com and the online magazine Slate. Together, these publications represent some of the most well known and respected news brands in the world.
All WPNI properties will manage their own distribution strategies, editorial calendars, and advertising sales operations. Over the coming months, these news sites will also take full advantage of Brightcove syndication services to expand distribution through affiliate networks. (Read the full press release about the the corporate-wide partnership).
This week, washingtonpost.com will be launching their Internet video channels which will feature daily newscasts from the Washington Post's award winning journalists, exclusive news documentaries, and international coverage. (Newsweek.com and Slate have already launched Internet video channels with Brightcove). Last year, washingtonpost.com won the first ever national Emmy Award for new media coverage of Hurricane Katrina. With Brightcove, washingtonpost.com will be able to expand the distribution of its award winning video journalism, while opening the door to new revenue opportunities through Internet video advertising.
WPNI has also said it will be taking advantage of Brightcove consumer media features over the coming months to recruit and distribute reader-submitted videos within news programming on its website properties.