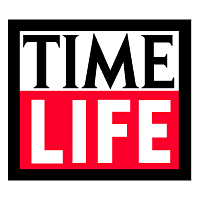 Time Life, the direct marketing giant, has tapped Brightcove for a multi-phased Internet video initiative (press release). During the first phase, Time Life will use the Brightcove Internet TV service to expand the reach of promotional video using viral distribution and managed syndication of content to website affiliates, as well as by creating a Time Life channel at the Brightcove.com website.
During a second phase of this initiative, Time Life plans to use Brightcove pay media services to open Time Life's extensive video catalog for consumer downloads and sales.
The first campaign launched by Time Life with Brightcove is a holiday promotion for the DVD boxed set of the Mel Brooks-Buck Henry classic television spy spoof, "Get Smart." The videos are absolutely hilarious and will undoubtedly strike a cord with a new generation of fans through Internet video and social sharing sites, like MySpace.
Some early promotional videos are live at the Time Life channel on Brightcove.com and a number of website affiliates and "Get Smart" fans are promoting the DVD boxed set at their websites (e.g., http://www.wouldyoubelieve.com/dvd.html). Visitors to these sites will be able to simply copy and paste embed code from these videos for playback on their own sites and blogs. Every week, Time Life will be pushing new video content through these distributed video players and at the Brightcove.com website.
We are extremely excited about to have a partner like Time Life with such a rich and diverse video catalog. We will look forward to future promotional campaigns and launching video download distribution through the Brightcove pay media service.