Jeff Pulver, one of the most influential people in the new world of telecommunications, has begun programming a new Internet TV channel using Brightcove. Thanks, Jeff.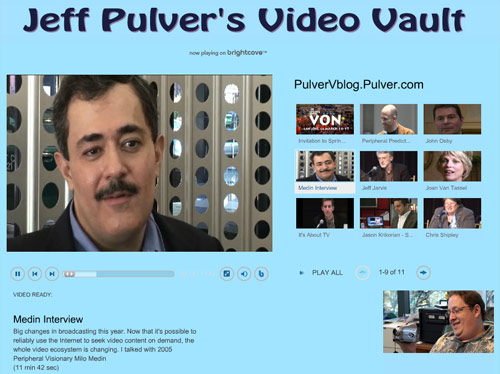 The first iteration includes interviews and commentary from a variety of tech and digital media luminaries. As a former employee of @Home Network, it was a treat to see that broadband pioneer's cofounder and visionary Milo Medin discussing the current and future of residential broadband (50Mbps anyone?).
With Mr. Pulver's influential VON show coming up in just two weeks, we're looking forward to a lot of new updates to the Pulver Video Vault.
Link: Pulverblog Video Vault.